Image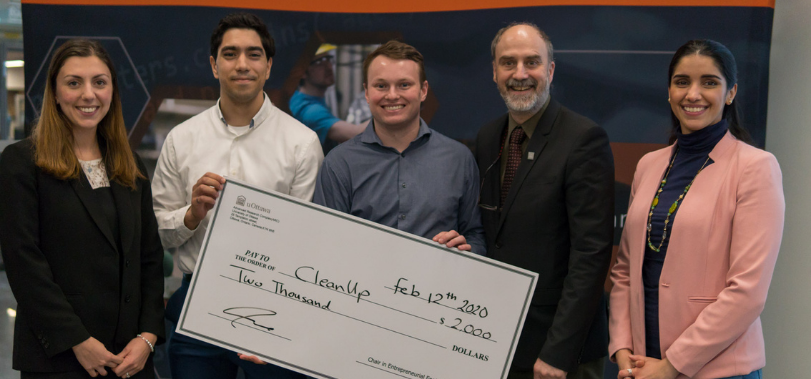 Entrepreneurship Concepts competition — 2021
The 2021 edition of the Entrepreneurship Concepts competition was (virtually) held on February 11, 2021. Details on the next edition of our Entrepreneurship Concepts competition will be released soon.
Image

---
Timeline
January 25, 2021: Submit your written business plan. Send submissions to: hanis@uOttawa.ca
The 2-page summary for concept competition must include the following information:
What problem are you solving?
What is your solution to the problem?
How big is the market?
What is out there (i.e., competitive products and/or existing design solutions)?
Why do you believe that you are better?
What is your business model?
What is the timeline for execution?
What are your deliverables?
Describe your team's skill set.
January 28, 2021: Results of the second phase of the competition communicated to the participating students. A maximum of 8 business projects will have been chosen to continue to the third and final phase of the competition.
Early February: 'Dry-run' of the final oral presentations
February 11, 2021 - 1 p.m. to 4 p.m.: Entrepreneurship Concepts competition. Final oral presentations and evaluation of the 8 finalist business projects.to receive monetary awards totaling $10,000.